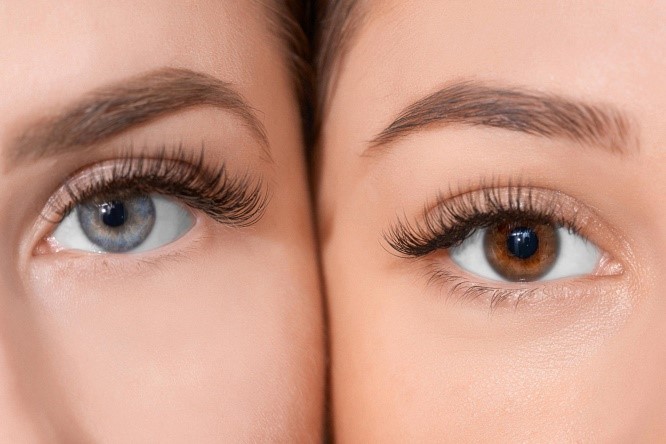 Eyelash Extensions 
Free naps with every lash service.
Eyelash extensions instantly dramatically enhance your eyes, giving you a bigger, brighter and more youthful look.
Beautiful eyes never have to worry about running mascara.
Full New Classic Set – $150
Full New Hybrid Set – $175
Full New Volume Set – $190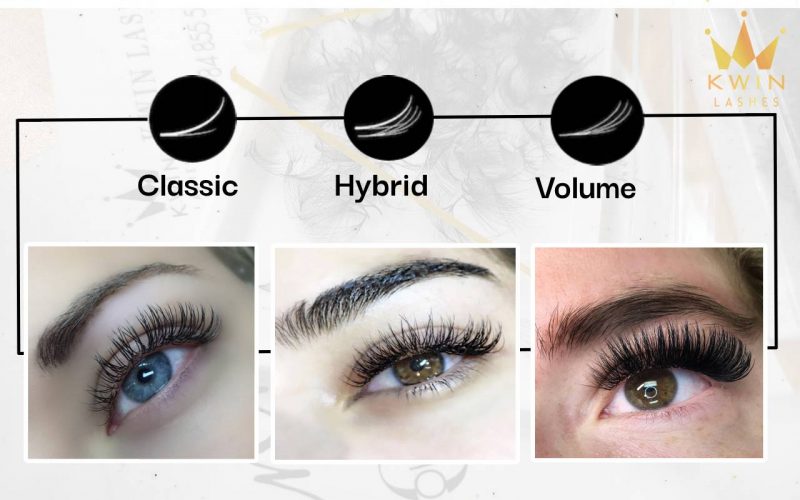 Combination Eyebrow Wax and Lash Tint – $38
Eyebrow Lamination with Eyebrow Wax – $90
Eyebrow Lamination with Tint & Eyebrow Wax – $110
Facials
Using customized formulations and techniques to improve, purify, hydrate, and focus on specific skin conditions – a full skin analysis prior to your treatment allows us to give you the best facial and solutions.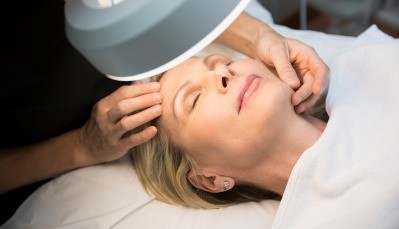 Pick-Me-Up Facial – $95
Customized Pick-Me-Up Facial using dermalogica products. A complete facial regime designed especially for your skin type. You will enjoy an extensive massage of the scalp, hands or feet which will leave you relaxed and glowing!
Fortifying Facial – $105
This dermalogica treatment will exfoliate layers of dead skin that continually build and dull your skins appearance. Once these layers have been removed, product penetration is more effective. As always, expect to enjoy great massages of the scalp, hands or feet.
Spa Custom Skin Series – $300
This dermalogica treatment is for the person that LOVES facials and their results! This customized facial series is once a week for 6 weeks. Love the skin you're in!
HydraFacial Treatment – $110
Resurface, Refresh, Rehydrate
A HydraFacial is a hydra dermabrasion treatment that combines cleansing, exfoliating, extraction, hydration and antioxidant protection. The treatment involves infusion of oxygenated water to hydrate and cleanse your skin, removing dead cells and impurities. HydraFacials nourish the skin and offer an ideal solution for patients with fine lines or wrinkles, hyperpigmentation, oily or congested skin, enlarged pores or those who wish to improve elasticity and firmness. Performed by Medical Esthetician. 
Personalized Facial with our Medical Esthetician. – $149
 Treat yourself to an exceptional range of beauty treatments. Our medical esthetician will give you an 1 on 1 consultation and  customize the best facial for you!
 You may have a mix of any of the following.
* High moisturizing HydraFacial 
* Deep exfoliation using a light glycolic acid peel targeting oils and acne
* IPL Photo Rejuvenation for color, pigmentation and inflammation
* Microdermabrasion for texture and circulation. Let our professional cater to your specific facial needs. Performed by Medical Esthetician.
24K Gold Cleopatra Nano-Dermabrasion Face & Neck Facial – $139
Using a nanosome to remove the top layer of dead skin cells for better product absorption. 24k GOLD- Known from the era of Cleopatra for its powerful anti-aging benefits. This treatment is great for all skin types, even acne prone. The 24k Gold infused with hyaluronic acid helps firm, lift, brighten and calm the appearance of skin while providing opulent glow. Performed by Medical Esthetician.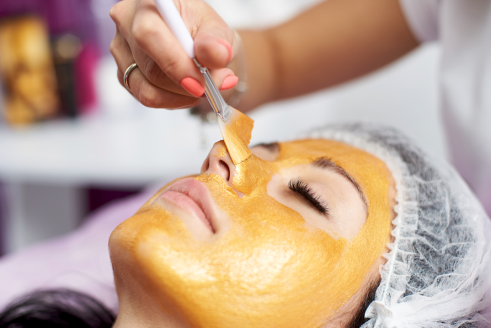 Vitamin C Infused Facial – $96
Get your daily dose of vitamin C with this anti-aging facial. It is packed full of vitamins and antioxidants to fight free radical damage and erase the signs of aging for a more youthful complexion. We recommend this treatment for skin with dull, uneven tone and texture. Performed by Medical Esthetician.
Spa Quickie Facial – $70
This is a Dermalogica facial designed for problem skin or if you're on the run. Let us help you look and feel your best with express dermalogica cleansing, exfoliation and moisturizing to brighten your day!
Spa Back Treatment – $80
It is a Dermalogica facial for the back. It includes cleansing, toning, exfoliation, extractions and massages. Each client will have a skin analysis to determine what treatment is best before every facial. 
Hands & Feet
You'll be elevated into a delightful spa escape with a beautiful treatment from one of our trained professionals. Relax in our chairs that are designed to hug your body, enhance your comfort and let us help you unwind.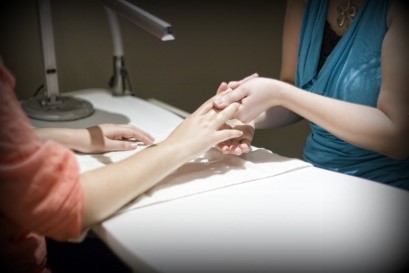 Manicure – $36
Our hands are constantly being exposed to elements, chemicals and detergents. Spoil them with a manicure which includes nail soak, nail shaping, cuticle grooming, massage and polish.
OPI Gel Colour

– $44

Gel Nails OPI GelColor is gel nail polish with a thin, brush-on formula designed for high performance and a glosser finish compared to a regular polish.
Spa Manicure – $46
Upgrade the spa way by adding heated exfoliation and invigorating massage of the forearms and hands.
Full Set with Extensions 

– $70
Rebalance – Starting at

– $47
OPI Gel Colour add on – $10
Gel Nails OPI GelColor is gel nail polish with a thin, brush-on formula designed for high performance and a glosser finish compared to a regular polish.
Nail bonding (no extensions) – $47
Pedicures
Our pedicure is the most concentrated spa effort to eradicate your calluses. A truly invigorating experience for the soles(s).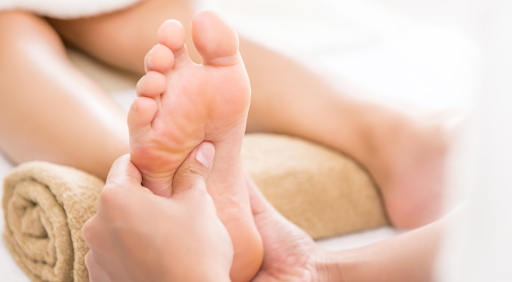 Deluxe Pedicure – $81
Melt away the days worries as you recline in total relaxation. This service includes an intensive calf and foot massage with a warm paraffin wax treatment.
Pedicure – $50
Basic Spa pedicure includes foot soak, nail trim, cuticle grooming and callus removal. This one hour treatment also includes massage and choice of polish.
Foot Care Pedicure – $38
Half hour foot care to treat any concerns or personal needs you may have.
Reflexology 55 min – $78
This therapy focuses on pressure points on the reflex zones of your feet to balance the meridians of the body and bring a greater sense of wholeness and body integrity.
Benefits: Stimulates nerve function, increase energy, boosts circulation, induces a deep state of relaxation to name just a few. This signature foot treatment will treat the most overworked feet.
Spa Pedicure – $60
Bump up your pedicure starting with a blissful soak. Let us rid your feel of dry skin build up. A sea salt scrub and marine mud mask will exfoliate and moisturize followed by a gentle grooming of cuticles and nails. Kick back and enjoy a soothing foot and leg massage before your favourite colour is applied.
add french polish ………….. $6.00
Warm Paraffin – $15
It's the little things in life that sometimes make the difference, add a warm paraffin treatment coating the hands or feet with warm melted wax, nourishing and replenishing the skin. It's amazing for arthritic pain, and to increase your circulation.
Laser Hair Removal
Laser hair removal is the most popular way to permanently remove excess  hair. Unwanted hair on the body and face can be irritating and  unpleasant. We are able to safely treat men and woman of all skin tones and  hair types, eliminating unwanted hair quickly, and  permanently. Very important that you do not puck or wax 4 weeks prior to treatment. Shaving is fine.Performed by Medical Esthetician. 
On average you will need 6 treatment, 6 weeks apart.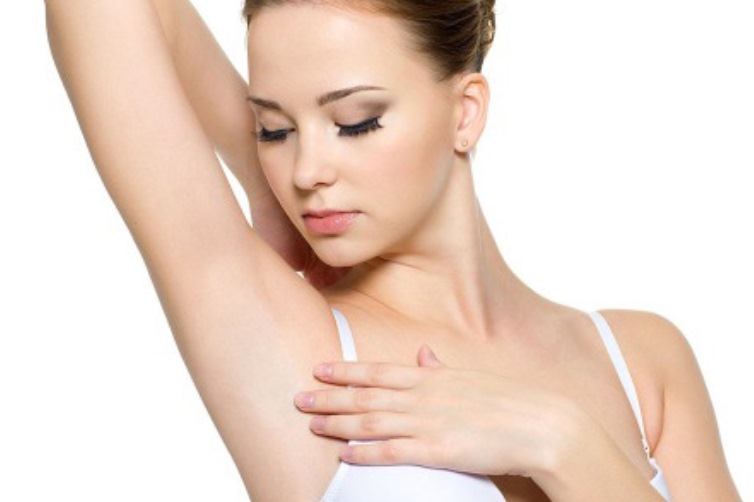 Underarms – $100
Bikini – $100
Leg Half – $200
Lip – $50
Chin – $75
Partial Face – $75
Full Face -$100
Brazilian $140
Leg Full – $350
Male Chest – $200
Male Back – $295
Hair Removal
We remove unwanted hair from the root with your choice of warm or hard wax, revealing soft and smooth skin.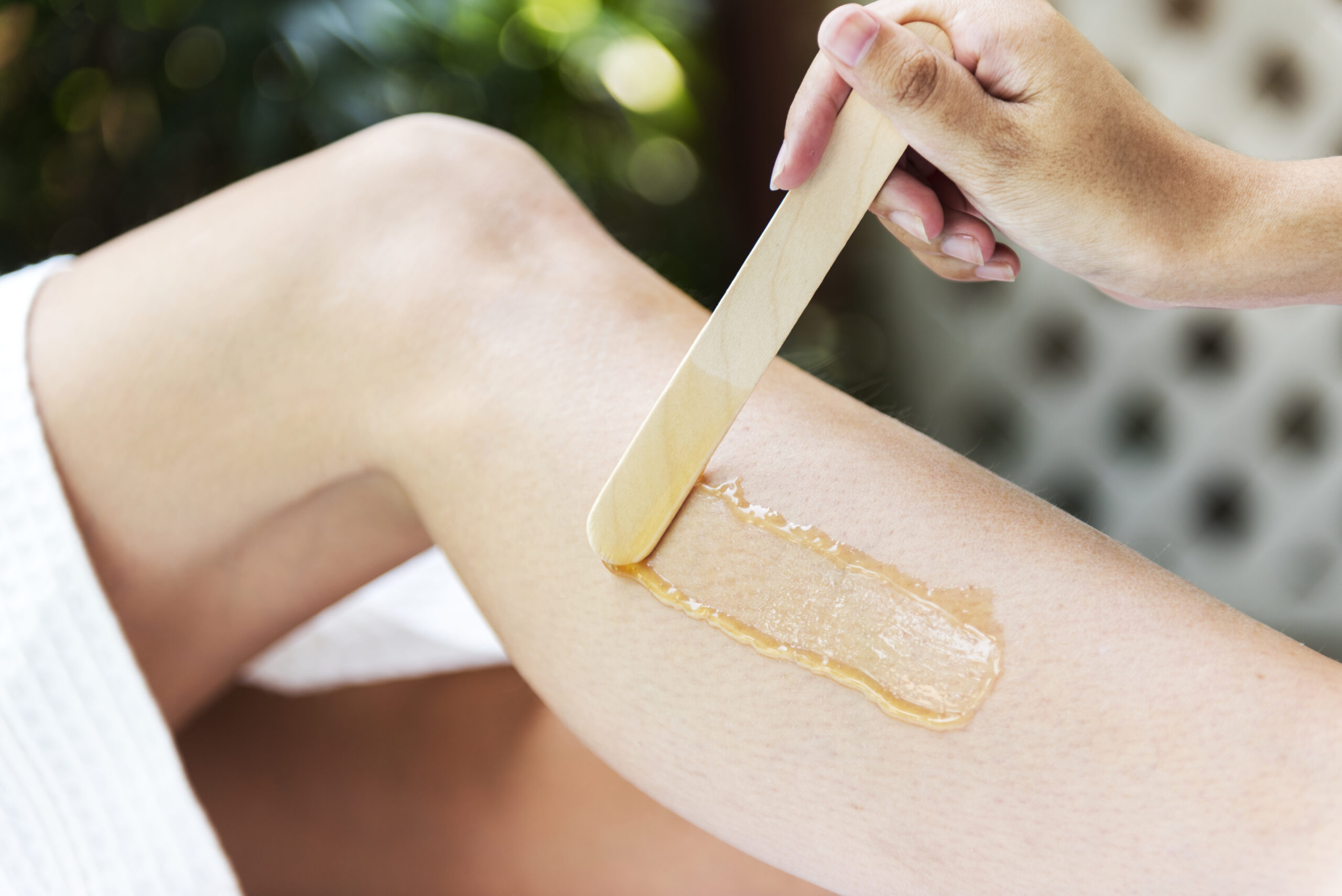 Eyebrow or Upper Lip – $13
Half Chest or Half Back – $25
Full Leg with Bikini – $75
Scalp Massage - $70
Relax into peaceful bliss with this fabulous treatment. Our professional aestheticians will focus massage on arms, neck, shoulders, head and hands to thoroughly release pent up energy and totally de-stress.
Customized Body Treatment - $134
Relax with us for the next hour as we pamper you with a customized treatment using a combination of 2 or more of the following services.
* Body Buff using essential oils & salts
* Touch Therapy
* Warm Stone Massage
* Scalp Massage
* Paraffin wax for winter hand relief
* Thermal Mud Body Wrap for targeted cellulite treatment
 A journey that will relax your mind while pampering your body. Whether you are looking to relax your muscles, shed your winter skin or to have some me time, this is the treatment for you!  Performed by Aesthetician.
Warm Stone Massage -
60 min $90
75 min $110
Ancient secrets unfold at the spa in this smooth stone massage. Comfortably heated stones are carefully manipulated to radiate heat into muscle tissue - relaxing the body and mind. This massage stimulates circulation and the release of toxins. Performed by Aesthetician.
The Oasis  - $214
This package is a combination of the Customized Body Treatment and the Pick-Me-Up Facial
Relax with us for 2 hours
Come with us for a relaxing Oasis Staycation. We will start you off with beautifying Pick-Me-Up Facial. Using the professional line of Dermalogica products to fit your skins needs. Let us brighten your day. 
Then continue your journey with your amazing customized body treatment to have you feeling pampered in both mind and body. Performed by Aesthetician.
Body Buff - $70
Full of essential oils, Body Buff uses dermalogica products and spa exfoliation that not only detoxify the body but de-stress the mind and soothe the senses. We start by sloughing off surface skin cells, and then apply a moisturizer to make your skin feel as good as new.
Come On In
Treat Yourself to a Relaxing Day at the Spa